Wuhan Bird Watching Society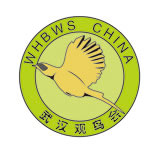 Full name is the Bird Watching Society of Wuhan Wildlife Conservation Association. Organizing committee was set up in August 2005.
Aim:
The Society shall follow the national constitution, law, legislation and policy; follow the social ethics; organize and unite community power to promote wildlife protection legislation, ordinance and related law and local legislation under the guidance of national wildlife protection policy; raise awareness of local people on wildlife and wild birds protection through extensive promotion, education and activities; strengthen the relationship and cooperation of bird protection groups; promote the development of wild birds protection technique; save rare and endangered bird species and protect biodiversity.
Duty of the Society:
The project ˇ§Bird survey in Zhang Du Lake and bird watching activity in Nan Shan Villageˇ¨ is in progress. Regular monitoring to Zhang Du Lake was carried out to understand the changes of birds and thus provide baseline data for wetland ecosystem assessment; to organize bird watching activities in Nan Shan Village, which acts as a model, to raise the local awareness on bird appreciation and protection.
The Double Ninth Festival elderly bird watching activity during China Bird Festival 2007.
Assisted Dong Ting Lake Reserve to organize the Dong Ting Lake Bird Race 2006.
Assembled volunteers to join the ˇ§Winter Waterbird Survey of Five Provinces and One City in the middle and lower reaches of Yangtze River 2007ˇ¨.
To conduct local resource surveys which are the most important duty of the Society in these years.
Long term promotion on bird watching and environmental protection to local people.
Bird race for primary and secondary school students during the Love Bird Week 2007.
Contact:
Website: http://www.whbws.com
Email: whbws@126.com
Contact person: Ms. Chen Hong
Hubei Wild Bird Conservation Committee (Hubei Wild Bird Society)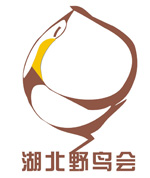 This is one of the working unit under the Hubei WildLife Conservation Association which was established in June 2009.
Besides working for the WildLife Conservation Association, Hubei Wild Bird Society also launches different activities independently, especially those related to the promotion of birdwatching activities.
Producing promotional materials and organizing activities related to birdwatching and bird conservationi during the Love Bird Week;
Helping different birdwatching groups to set up in Hubei Province;
Helping the related departments to prepare basic birdwatching facilities;
Producing leaflets for the birds in Hubei;
Holding birdwatching talks and promoting birdwatching in universities.
Contact:
Website: http://58.19.156.107/bird/
Email: dalong1952@163.com
Contact person: Ms. Li Yunfei, Mr. Li Mingpu