Shenzhen Bird Watching Society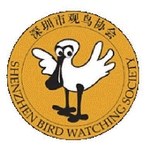 Shenzhen Bird Watching Society (SZBWS) was formally established on 3 March 2004, with support from Shenzhen Municipal Oceanic Bureau. The organization is now a legal entity, with the approval of the Shenzhen Civil Affairs Bureau.
The objective of SZBWS is "To Protect Wild Birds, To Treasure Our Home". Its membership is growing, and currently stands at over 90 individual members and 13 organizational members (primary schools and high schools).
SZBWS has a Board of Directors of 8 people and a full-time staff member who manages the Society. SZBWS actively promotes awareness of birds and nature to the education sector and the general public. It has recently produced a photo gallery, "Database of Birds of China" with support from the China Ornithological Society. Members of the SBWS also initiated bird surveys in various part of Shenzhen. They have participated in the international census of Black-faced Spoonbills and Asia Waterbird Census. The Society also assists the Shenzhen city government on bird conservation affairs.
Recent projects of SZBWS include:
A. Environmental education projects in primary schools and high school:
Long-term support to primary schools and high schools, and coordinating the annual youth bird race.
Jointly organize training workshops for teachers with international green groups on topics related to sustainable development.
B. Organize publicity activities among the general public during the national and international "Environment Day", as well as from October to April.
C. Coordinate bird survey projects:
Synchronize census on Black-faced Spoonbill.
Synchronize census on waterbirds at Mai Po Deep Bay area and coastal area of China mainland.
Bird survey at Shenzhen area.
Monitoring of condition for avian flu.
Contact information
Website: http://www.szbird.org.cn
E-mail: admin@szbird.org.cn
Office: Room 102 Complex Building, Guangdong Neilingding Futian National Nature Reserve, Mangrove, Futian, Shenzhen, China. (Postal Code: 518040)