Fujian Bird Watching Society
Appreciation of the beauty of nature, dedication to environmental protection.
Know the green; Share the blue
About us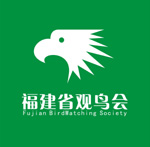 FBWS, whose full name is the Bird Watching Society of Fujian Wildlife Conservation Association, was founded in Feb, 2004. The Society aims at conserving both birds and their habitats and carrying out public environmental education. There are currently about 1,000 members.
Our mission
1. To improve the public consciousness of wildlife protection, especially birds, through education and the bird watching activities.
2. To develop new partnerships at international and national levels, to dedicate ourselves to promoting the protection of wild birds and their habitats, to promote the bird watching skills, to save endangered species and preserve biodiversity.
Contact information
FBWS: www.fjbirds.org
Online discussion forum: http://www.fjbirds.org/bbs/index.php
E-mail: fjbirds@126.com
Postal address: PO Box No. 01A-226, Fuzhou, Fujian (Postal code: 350001)
Contact number: +86-01890691810 or 0591-22565379 (Contact person: Ms Liu Fang)