Dong Ying Bird Watching Society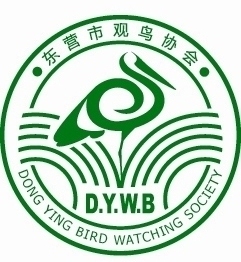 DongYing Bird Watching Society (DYBWS) was formed by journalists and reserve staff in August 2004, and it was formally established on 6 November 2004. The DYBWS is now a voluntary, professional, non-profit and community-base organization.
Goal
To protect wild birds; To respect nature; To create a harmonious environment for man and nature and for the future.
Objective
Organize bird watching activities, to generate awareness on birds and to raise awareness of ecological and environment issues, as well as to encourage habitat protection;
Organize activities including bird races, plateau sightseeing and wetland bird photography exhibition events for members and professionals;
Organize lectures for high schools and primary schools, as well as activities for volunteers;
Cooperate with the government to promote bird protection and relevant publicity;
Promote public awareness on bird knowledge. Provide a harmonic atmosphere of people and birds together.
Action
Research
Conduct seasonal bird surveys, in order to collect baseline information on species, number, distribution, habitat requirement, and to assess seasonal activities and annual changes of birds.
Monitor and assess the influence of habitat changes to birds, and develop relevant strategies for conservation action.
Monitor the influence to habitat from human disturbance as well as economic development. Raise constructive recommendations based on scientific information.
Suggest conservation measures to protect habitat and breeding grounds of rare birds, and the implementation of these measures.
Participate in local and international bird surveys and cooperation.
Publicity and education
Organize bird watching activities for members during birding season;
Organize "bird watching festivals" and bird races;
Organize photography events and relevant bird watching activities at "Wetland Month", "Wildlife Conservation Publicity Month", and "Love the Birds Week";
Develop a website (www.hhkgn.org) and produce publicity material;
Organize seminars on birds of Yellow River Delta;
Organize lectures to promote knowledge of birds.
Contact information
Website: www.hhkgn.org
E-mail: kaishan9@hotmail.com (External) ;dygnxh@yahoo.co (Internal)
Address: 1) Room 111, Dongying Television Station, No. 260 Nanyi Lu, Dongying, Shandong; 2) Room 305, Management Office, Yellow River Delta National Nature Reserve, Shangdong, Postal Code:257091